About Linda Thaper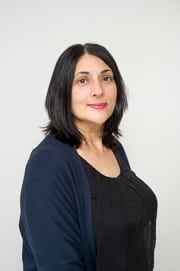 I started training in Counselling in 2005, as I have always had an interest in the human psyche and wanted to further my knowledge and understanding of how our negative experiences determine how we operate in the world and how this can have such a profound affect on the body and mind. How is it that some people thrive in life when they have endured the same negative experiences as someone who becomes addicted to alcohol and drugs or has a string of failed relationships? Wanting to understand how the mind works has led me on a path of continuous study to employ the most current, up to date skills from leading experts in their field.
We all deserve to live a life free from anxiety, tension, negative patterns of behaviour, addictions, excess weight and emotional blocks, and the methodologies I use, in my opinion, offer the most outstanding ways of achieving this. I am passionate about the work I do and strive for excellence in all manner of training. My aim is to guide and support you on your journey by highlighting the myriad ways you can improve your self esteem, confidence and self awareness, create healthy relationships, gain a positive work/life balance, achieve financial prosperity, live a life of spiritual balance and harmony and above all experience the joys of health and happiness.
As well as Psychotherapy, I offer Hypnotherapy(ADV) Brain Working Recursive Therapy® BWRT®(Adv), Analytical Hypnotherapy, Regression and Timeline Therapy, Generalised Anxiety Disorder(Advanced training),Counselling, Parts Therapy, Weight Management, Smoking Cessation, Corporate stress Management consultancy, CBT and Life Coaching.
These can help:
Self esteem, Inner Conflicts, Stress, phobias, exam/driving test fears, procrastination, relationship issues, relaxation, insomnia, goal achievement, negative behaviours, public speaking, dealing with the effects of abuse, pain management, health and confidence building.
---
call now
01273 711240 / 07882 405 047